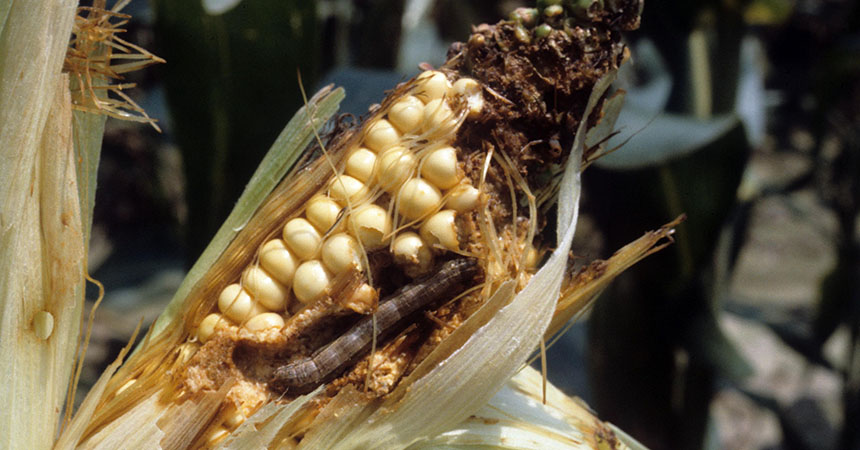 IDaids supporting identification of the fall armyworm
The fall armyworm (Spodoptera frugiperda) is native to warm regions of the Western hemisphere. In the United States, ideal climates in the southern regions of Florida and Texas provide overwintering habitat, allowing for three or more generations a year. The moths are swift and strong fliers; every state east of the Rocky Mountains has reported the pest at one time or another. The name "armyworm" refers to the speed and voracity at which caterpillars consume host plants. Particularly when ideal conditions are present, armyworms disperse in large numbers, moving from one crop to the next and consuming nearly all the plant material in their path. The fall armyworm prefers field crops like alfalfa, barley, and corn, but it also feeds on other crops, such as tobacco, apple, cabbage, and several types of flowers.
In Africa, it has rapidly spread to 26 countries since it was first reported in 2016. The Food and Agriculture Organization of the United Nations expressed concern at an Expert Meeting in September about this caterpillar's great potential to create or compact a devastating biosecurity threat, as hundreds of millions of people are dependent upon maize as a food staple.