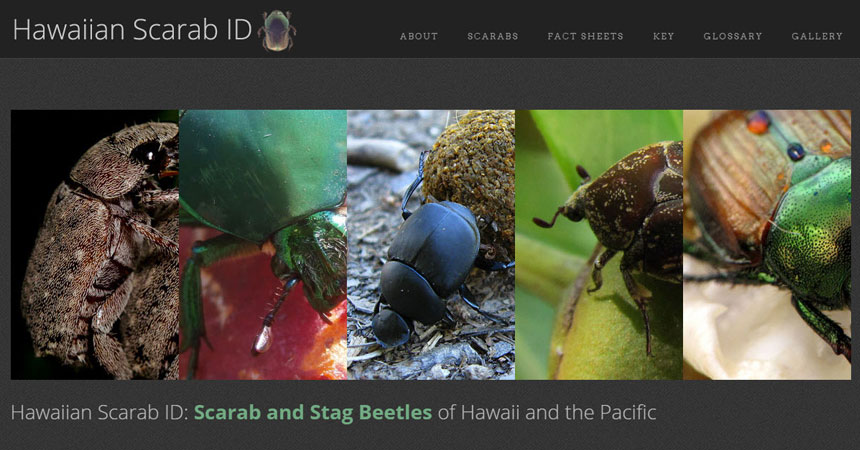 Announcing Hawaiian Scarab ID
ITP releases Hawaiian Scarab ID: Scarab and Stag Beetles of Hawaii and the Pacific
ITP is pleased to announce the release of its latest identification tool, Hawaiian Scarab ID: Scarab and Stag Beetles of Hawaii and the Pacific. In Hawaii, the recent introduction of invasive scarab species such as the coconut rhinoceros beetle (Oryctes rhinoceros), Asian flower beetle (Protaetia orientalis), and southwestern masked chafer (Cyclocephala pasadenae) made clear the need for development of a platform that allows for diagnosis by quarantine personnel, inspectors, extension entomologists, and citizen scientists with a user-friendly identification tool designed for non-specialists as well as specialists. This tool allows easy identification of adult and immature life stages of established pest species and potential new invasive scarab species.
Resources in this website include:
behavior videos to aid in field identification
illustrated morphology guides
sortable image gallery
searchable fact sheets
glossary of terms with illustrations on hover
Lucid key that does not require Java
hyperlinked references (new feature!)
... and a mobile app is coming soon!