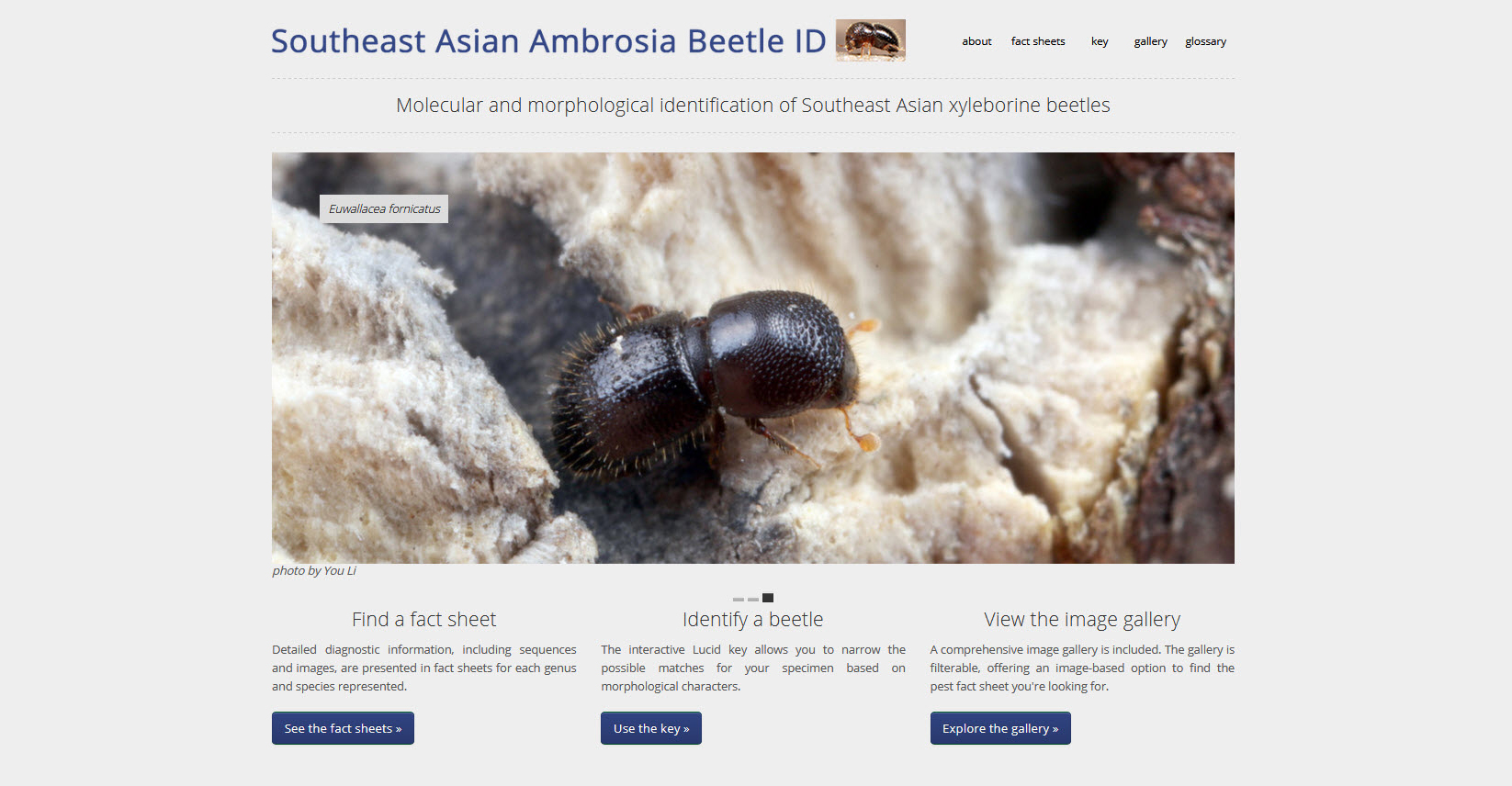 Announcing a new tool for identification of ambrosia beetles
ITP is pleased to announce the release of Southeast Asian Ambrosia Beetle ID, a new tool that supports identification of 34 genera and 316 species of xyleborine beetles. Xyleborini is the largest tribe within the Scolytinae, and the tribe includes some of the most destructive ambrosia beetle pests. In addition, this tribe includes more invasive species than any other group of Scolytinae. Interestingly, most of the species that are both pests and invasive are originally from Southeast Asia. All these features make Xyleborini the most important scolytine group in terms of biosecurity and regulation. Unfortunately, the Southeast Asian fauna is vast, and until now there was no comprehensive resource for identification of the species.
Southeast Asian Ambrosia Beetle ID helps resolve many of the complex taxonomic issues within the Xyleborini; addresses the group's vast diversity; and includes morphological and molecular identification support, allowing users to identify both females and the much less commonly seen males.
Southeast Asian Ambrosia Beetle ID includes a variety of resources to aid in accurate and efficient identification of xyleborine beetles from Southeast Asia:
morphological identification support for females
molecular identification support for males
filterable image gallery
searchable fact sheets
xyleborine anatomy diagrams
an interactive Lucid key