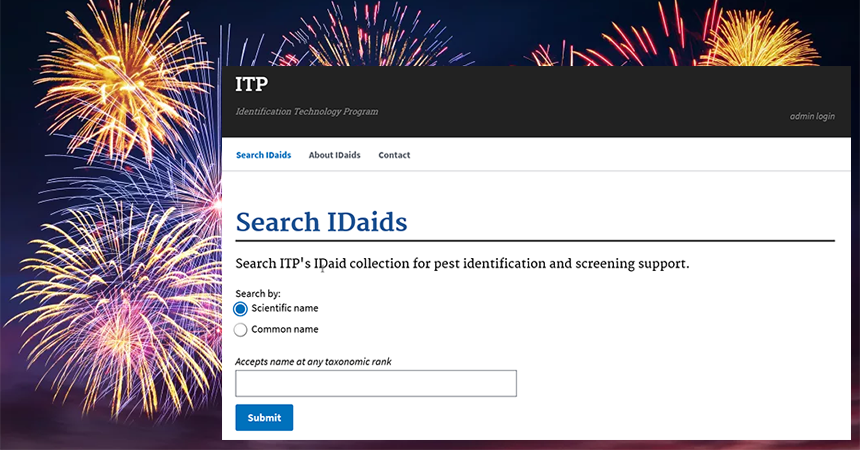 Search IDaids collection reaches 5,000
ITP has added over 1,200 new IDaids to the collection since October 2018, when ITP's Search IDaids site was first released, enabling us to reach a significant milestone: over 5,000 IDaids! Many of the new IDaids are individual fact sheets from ITP's own tools, enhancing end-users' results for the most common type of search we see: searches on individual pest names. We've also added over 100 IDaids in response to requests from users; the IDaid collection currently covers 90% percent of the pest names suggested by users since the site was released.
Here we present a set of IDaids to highlight the variety among those recently added.
Visit Search IDaids to find many more identification resources.