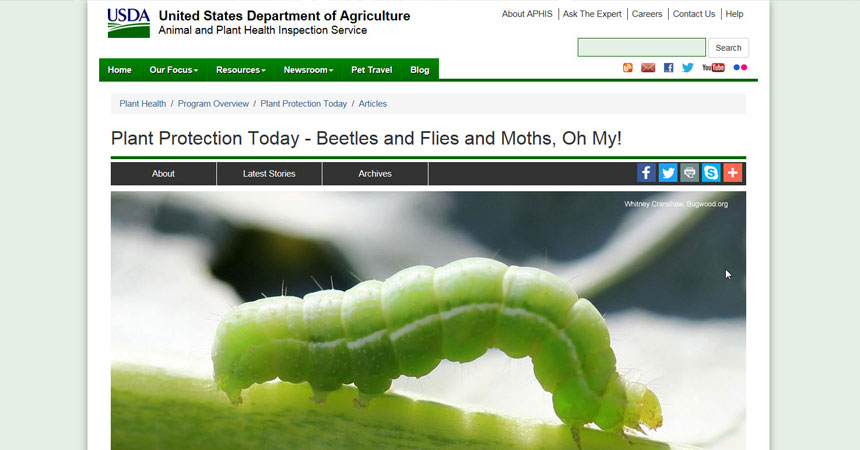 Plant Protection Today
USDA APHIS Plant Protection and Quarantine (PPQ) collaborates with many partners, cooperators, and stakeholders to stay on the forefront of plant health. PPQ develops new scientific plant protection methods and enhancements that help safeguard our nation's agricultural and natural resources and facilitate safe trade of agricultural goods. PPQ recently launched the "Plant Protection Today" website to share PPQ's latest innovations and results. Each month, you can learn more about some of PPQ's most impactful and successful programs and activities.
The first publication of Plant Protection Today includes features on pest detector dogs, PPQ's new global electronic phytosanitary certification system, Asian gypsy moth, U.S. export market access, and ITP's identification resources. Check back regularly to learn more about PPQ's efforts to safeguard agriculture and facilitate safe trade.